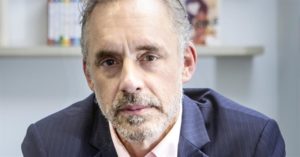 …….
Jordan Peterson Quotes
…….
"You cannot be protected from the things that frighten you and hurt you, but if you identify with the part of your being that is responsible for transformation, then you are always the equal, or more than the equal of the things that frighten you."
…….
"…don't be fixing up the economy, 18-year-olds. You don't know anything about the economy. It's a massive complex machine beyond anyone's understanding and you mess with at your peril. So can you even clean up your own room? No. Well you think about that. You should think about that, because if you can't even clean up your own room, who the hell are you to give advice to the world?"
…….
"There are some games you don't get to play unless you are all in."
…….
"We deserve some respect. You deserve some respect. You are important to other people, as much as to yourself. You have some vital role to play in the unfolding destiny of the world. You are, therefore, morally obliged to take care of yourself. You should take care of, help and be good to yourself the same way you would take care of, help and be good to someone you loved and valued. You may therefore have to conduct yourself habitually in a manner that allows you some respect for your own Being — and fair enough. But every person is deeply flawed. Everyone falls short of the glory of God. If that stark fact meant, however, that we had no responsibility to care, for ourselves as much as others, everyone would be brutally punished all the time. That would not be good. That would make the shortcomings of the world, which can make everyone who thinks honestly question the very propriety of the world, worse in every way. That simply cannot be the proper path forward."
…….
During a Q&A session at the Orpheum in Los Angeles, one of the audience members asked Peterson to address the accusation that he was becoming a cult leader. Peterson observed that "radical individuality" was by its very nature resistant to cultlike behavior. "You can't have a cult if your message is 'Get your act together and live your goddamn life,' " he said, to a roar of laughter and applause.
…….
…….
Links:
• NHNE Pulse: Jordan Peterson: 12 Rules For Life
• Jordan Peterson Website
• Self-Authoring Website
• Jordan Peterson on Facebook
• Jordan Peterson on Twitter
• Jordan Peterson on YouTube