…………….
Return To Main COVID-19 Resource Page
…………….
• Several People 'Seriously Ill' With Covid In Carmarthen Hospital Despite Having Both Doses Of A Vaccine (WalesOnline – 07/15/21)
……………..
Yes, Over 4,400 Fully Vaccinated People Have Been Hospitalized With COVID-19
……………..
Under The Wire Recap – Del Bigtree Speaks About Immune Enhancement From Covid Shots
March 8, 2021
Del Bigtree discusses Antibody-Dependent Enhancement (ADE), also referred to as Immune Enhancement or Pathogenic Priming with Under the Wire. The problems associated with ADE is the reason no previous SARS vaccine has ever been approved and it is also why the Dengue Fever vaccine was withdrawn after more than 600 deaths were reported following its use in Southeast Asia.
The complete, full-length interview with Del Bigtree is located here.
• The Highwire
• ICAN
……………..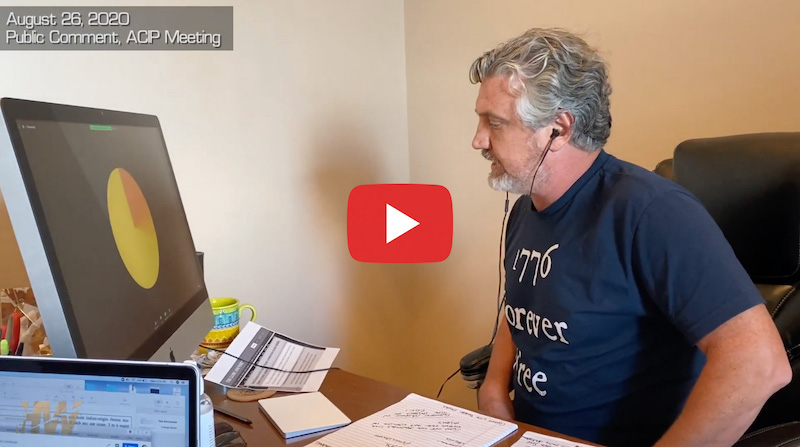 Del Bigtree Delivers Dire Warning To The CDC
August 26, 2020
The HighWire Host Del Bigtree delivers a dire warning to the members of the CDC's Advisory Committee on Immunization Practices (ACIP), highlighting the devastating reasons no vaccine like the Covid Vaccine candidates has ever been approved for human use.
• The Highwire
• ICAN
……………..
Additional News, Information & Resources:
• Children's Health Defense On Antibody-Dependent Enhancement (ADE)
• Could Spike Protein In Moderna, Pfizer Vaccines Cause Blood Clots, Brain Inflammation And Heart Attacks?
• PubMed: Informed Consent Disclosure To Vaccine Trial Subjects Of Risk Of Covid-19 Vaccines Worsening Clinical Disease
• Are We On The Verge Of A 'Super-Epidemic' Of Autoimmune Diseases?
• Pathogenic Priming Likely Contributes To Serious And Critical Illness And Mortality In Covid-19 Via Autoimmunity (Journal Of Translational Autoimmunity – 04/09/21)
• How Many People Are The Vaccines Killing? (Vernon Coleman)
• Death Rates Skyrocket In Israel Following Pfizer Experimental COVID Vaccines (Israel National News – 02/18/21)
• Why Is Death After COVID-19 Vaccination Always Assumed To Be Coincidental? (The Vaccine Reaction – 03/01/21)
• Danger Of mRNA Vaccines To Elderly Under Spotlight After 16 Deaths In Switzerland (Global Times – 02/28/21)
• Whistleblower From Berlin Nursing Home: The Terrible Dying After Vaccination (2020 News – 02/14/21)
• 46 Nursing Home Residents In Spain Die Within 1 Month Of Getting Pfizer COVID Vaccine (The Defender – 02/16/21)
• Local Talk Radio Reports "Many Dying" in Israel Following Pfizer Experimental mRNA Injections (Health Impact News – 02/06/21)
• 7 Die At Spanish Care Home After Getting Pfizer Covid-19 Jab (RT – 02/01/21)
• Coronavirus Outbreak: 22 Deaths At Pemberley House Care Home (Daily Echo – 01/27/21)
• A CNA (Certified Nursing Assistant) Reports Nursing Home Residents Dying After Pfizer Covid-19 Injections (HealthImpactNews – 01/26/21)
• Norway Officials 'Not Alarmed' By Deaths Of 23 Elderly People After Covid Vaccine (The Defender – 01/15/21)
• Norwegian Medicines Agency Links 13 Deaths To Vaccine Side Effects. Those Who Died Were Frail And Old (Norway Today – 01/15/21)
• 24 Dead And 137 Infected At NY Nursing Home After Being Given Covid Vaccine (Investment Watch – 01/11/21)
• Sunfellow COVID-19 Resource Page
• COVID Lockdown: Harms Are 10 Times Greater Than Benefits
• The Lighter Side Of COVID-19
• Vaccination Resource Page
…………….
Return To Main COVID-19 Resource Page
…………….