…………….
Return To Main COVID-19 Resource Page
…………….
"We Made a Big Mistake!" – COVID Vaccine Spike Protein Can Cause Organ Damage
Host Alex Pierson talks with Dr. Byram Bridle, an Associate Professor on Viral Immunology at the University of Guelph about new peer-reviewed studies that suggests there may be terrifying reasons side effects such as heart inflammation, VITT, and other serious issues may occur in those who have been vaccinated.
Original Link • Who Is Dr. Byram W. Bridle?
COVID-19 and Children: A Scientist's Guide for Parents (pdf)
……………..
"This Is The Largest Medical Product Biologic Disaster In Human History!" (July 2, 2021)
……………..
Dire Warning From Dr. Charles Hoffe About COVID-19 Vaccinations
……………….
COVID Vaccine Secrets
……………….
• 8 Ways mRNA COVID Vaccines Can Kill You (Dr. Sherri Tenpenny)
1. Can directly attack lungs
2. Can inhibit anti-inflammatory macrophages, which produces cytokine storms
3. Can cause spike proteins to replicate uncontrollably
4. Can attack motor neurons causing uncontrollable tremors and shaking
5. Can cause debilitating fatigue (the number one symptom)
6. Can cause stiff-person syndrome where people are unable to walk
7. Can attack other tissues and organs in the body
8. Can cause anaphylactic reaction
• 20 Mechanisms Of Injury (Dr. Sherri Tenpenny – pdf)
• 20 Mechanisms Of Injury (Dr. Sherri Tenpenny – more complete web version)
• Sars-Cov-2 Vaccines And Neurodegenerative Disease (Stephanie Seneff)
There are many reasons to be wary of the COVID-19 vaccines, which have been rushed to market with grossly inadequate evaluation and aggressively promoted to an uninformed public, with the potential for huge, irreversible, negative consequences. One potential consequence is to exhaust the finite supply of progenitor B cells in the bone marrow early in life, causing an inability to mount new antibodies to infectious agents. An even more worrisome possibility is that these vaccines, both the mRNA vaccines and the DNA vector vaccines, may be a pathway to crippling disease sometime in the future. Through the prion-like action of the spike protein, we will likely see an alarming increase in several major neurodegenerative diseases, including Parkinson's disease, CKD, ALS and Alzheimer's, and these diseases will show up with increasing prevalence among younger and younger populations, in years to come. Unfortunately, we won't know whether the vaccines caused this increase, because there will usually be a long time separation between the vaccination event and the disease diagnosis. Very convenient for the vaccine manufacturers, who stand to make huge profits off of our misfortunes — both from the sale of the vaccines themselves and from the large medical cost of treating all these debilitating diseases.
Identified Issues:
• The Spike Protein Is Toxic
• Bell's Palsy, Autism And Parkinson's Disease
• Prion Diseases
• The Spleen
• Germinal Centers And Parkinson's Disease
• Impaired Immune Response Due To Over-Vaccination
• Letter To Physicians: Four New Scientific Discoveries Regarding The Safety And Efficacy Of Covid-19 Vaccines (Doctors for COVID Ethics – 07/09/21)
• The Many Ways In Which COVID Vaccines May Harm Your Health (Mercola – 06/13/21)
……………….
Especially Helpful Healing Links & Resources
……………….
CURING COVID! Dr. Judy Mikovits Talks 'Shedding', Jab Recovery and DEFEATING the 'Virus'
……………….
5 Holistic Doctors: What They Are Doing To Protect Themselves From Covid-19 Vaccinations
……………….
Vitamin C & D
• Vitamin C & D Resource Page
• Vitamin C Treatment For Covid-19 Being Silenced (Mercola)
• Why I'm Removing All Articles Related To Vitamin D, C And Zinc And Covid-19 (Mercola)
• Evidence Regarding Vitamin D And Risk Of COVID-19 And Its Severity (MDPI)
…………..
Pine Needles
• My Story Of Potential Exposure To Spike Proteins Via Shedding From "Vaccinated" People, And The Potential Suramin, Shikimic Acid, Pine Needle Tea Cure And Prophylaxis (The COVID Blog – 06/08/21)
• PINE TEA: Possible Antidote for Spike Protein Transmission
Dr. Mikovitz reveals that you can ingest enough of the spike protein antidote from pine needle tea which offers an inhibitory effect against components of the coagulation cascade and against the inappropriate replication and modification of RNA and DNA. This Covid-19 spike protein is coagulating the blood and causing blood clots, mini-clots, brain embolisms (strokes), heart attacks, pulmonary embolisms (lung), unusually heavy menstrual cycles, uterus shedding and heavy bruising. These are all things front-line doctors have described seeing in transmission cases. Pine needle tea is one of the most potent anti-oxidants known to man and it's a super food. You can pluck it right off the tree and eat the tips. Dr. Mikovitz explains that the spike protein antidote is contained within Pine, Spruce, Fir and Cedar. Pine needle oil is known to treat cancer, inflammation, stress, depression, pain, respiratory infections like pneumonia, influenza and COVID-19. Pine needle tea also kills parasites.
• Dr. Sherri Tenpenny: How To Mitigate The Effects Of An mRNA Vaccine
• How To Neutralize Potential Damage From mRNA Vaccines
…………..
Ivermectin & Hydroxychloroquine
• Former FOX Reporter Says Media, WHO Are Covering Up Reports About Effectiveness Of Ivermectin, HCQ To Treat Coronavirus (Life Site – 06/28/21)
• COVID-19 Early Treatment: Real-Time Analysis Of 702 Studies (C19Early)
• Physicians, Scientists Believe Doctors' Group Deserves Nobel Prize For Finding 'Most Powerful Covid-19 Killer Known To Science' (Ivermectin) (Life Site – 06/20/21)
• New Study Links Ivermectin To 'Large Reductions' In Covid-19 Deaths (Clarion News – 06/21/21)
• All About Ivermectin & Hydroxychloroquine (Mercola)
• The Drug That Cracked Covid: Ivermectin (Summary • PDF of Full Article)
• How to Get Ivermectin (FLCCC Alliance)
• Frequently Asked Questions On Ivermectin (FLCCC Alliance)
• Front Line COVID-19 Critical Care Alliance (FLCCC Alliance)
• Need A Doctor To Write You A Prescription For Ivermectin? (America's Frontline Doctors)
• Dr. Peter McCullough: Highly Effective Protocols And Strategies For Treating Covid-19
……………
Banned By YouTube: COVID, Ivermectin, And The Crime Of The Century
"If you treat COVID-19 patients' first symptoms with Ivermectin almost everybody gets better quickly." — Dr. Pierre Kory
……………
Ivermectin In COVID-19 (FLCCC)
……………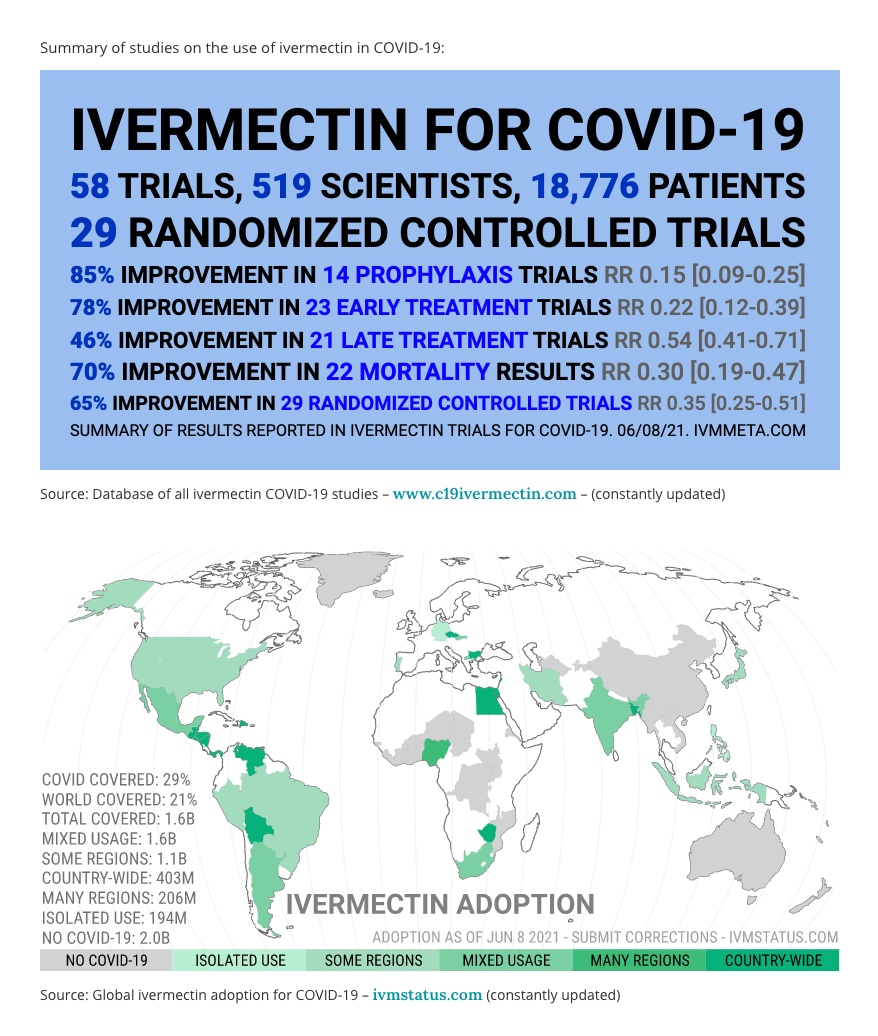 ……………
• YouTube Suspends Senator Ron Johnson (R-Wis) For Touting Unproven Treatments For Covid-19 (MSN News – 06/11/21)
• Study Shows Hydroxychloroquine And Zinc Treatments Increased Coronavirus Survival Rate By Almost Three Times (Washington Examiner – 06/09/21)
• Yale Doctor Tells RFK, Jr. How He Was Attacked By Colleagues Over Covid Treatment Recommendation For High-Risk Patients (The Defender – 06/10/21)
"Hydroxychloroquine is exceedingly safe. Common sense tells us this, that a medication safely used for 65 years by hundreds of millions of people in tens of billions of doses worldwide, prescribed without routine screening EKGs, given to adults, children and pregnant women and nursing mothers, must be safe when used in the initial viral-replication phase of an illness that is similar at that point to colds or flu."
• Fauci And Top Us Doctors Caught! They Conspired To Disqualify Hydroxychloroquine As Covid Treatment (The Gateway Pundit – 06/06/21)
• Ivermectin Obliterates 97 Percent Of Delhi Cases (The Desert Review – 06/01/21)
• Indian Bar Association Serves Legal Notice Upon Dr. Soumya Swaminathan, The Chief Scientist, WHO (takshakpost.com – 05/28/21)
• COVID-19 Cases Plummet In India As They Distribute Ivermectin And Hydroxychloroquine (Health Impact News – 05/17/21)
• COVID-19 Cases Plummet In India As They Distribute Ivermectin And Hydroxychloroquine (Health Impact News – 05/17/21)
• Tens Of Thousands Of Lives Could Have Been Saved If Research On Covid Treatments Hadn't Been Suppressed (The Defender – 05/13/21)
As early as March and April 2020, doctors began communicating — with cautious optimism — their experiences using interventions with years or decades of safe use behind them, including the promising repurposing of well-known drugs (for example, hydroxychloroquine, the inhaled steroid budesonide and ivermectin) as well as positive results from judicious use of supplements and therapies such as vitamin C, vitamin D, vitamin B1 (thiamine), zinc, iodine and nebulized hydrogen peroxide.
……………….
Breathing & Cold Water Therapy
…………..
Nature, Prayer, Mind-Over-Matter, Miracles
• Near-Death Experiences On The Importance Of Plants, Animals, And The Earth
• Near-Death Experiences On The Power Of Prayer
• Near-Death Experiences & Miraculous Healings
• Radical Remissions, Mind Over Matter, The Power Of Placebos
• Spontaneous Remission: An Annotated Bibliography (pdf download)
…………..
Other Holistic Approaches
• A Holistic Approach To Viruses (Book)
"Dr Brownstein gives us the recipe for bolstering the most powerful and successful vaccine ever devised — the human immune system."
— Robert F. Kennedy, Jr., President of Children's Health Defense
…………..
• Rapid Virus Recovery (Book)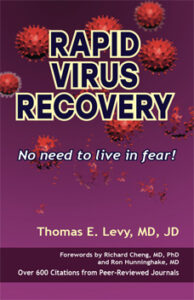 ……………
General Health Guidelines From Near-Death Experiencers
"People who have had NDEs tend to be especially sensitive to their physical environment after they return. They are less able to tolerate anything that is inconsistent with the intensely vital, life-giving energy of the other realm. Thus, they have more adverse reactions to pharmaceuticals, other drugs, and alcohol than previously. Many avoid foods that contain chemicals or artificial sweeteners and prefer organic foods instead. Some become vegetarians. They seek out nature and fresh air. This sensitivity extends to sounds. Many NDEs include music, and NDErs typically feel drawn to music that resonates with their experience. They prefer natural, gentle, melodious sounds and take more pleasure than before in classical or soothing music. They dislike loud, jarring noise."
"When NDErs return, they tend to gravitate toward whatever is most consistent with physical wholeness, and they usually treat their bodies with greater love and care. For example, they are attracted to alternative medicine, perhaps because it tries to help the body remember its innate wisdom and balance by working with the body's energy systems, rather than by manipulating the body with drugs. Perhaps this shift is a reflection of a change in the energetic frequency of the NDEr, who has returned from an immersion in the highest frequencies of the universe. The person will then be drawn toward what matches that higher frequency. Alternative medicine may be a better match because it emphasizes energetic (or frequency-based) methods of healing… Thus, when NDErs try to avoid chemicals in the form of pharmaceuticals, perhaps they are simply seeking out what best matches them and avoiding what does not.
"Similarly, non-organic food has usually been treated with chemicals that are alien to and unrecognizable by the body. These chemicals degrade the food's natural energy, whereas whole organic foods retain more of the energy of life. Since we are made of energy in the form of light, our bodies know the difference. NDErs may be more consciously aware of and sensitive to the energy in substances such as food, since they are likely more aware of the energy in the form of light that constitutes themselves and all things. Thus, NDErs may change their diet. They may also make other changes, such as giving up smoking or drinking, exercising more, and living as close to the earth as possible."
— The Gifts of Near-Death Experiences: You Don't Have to Die to Experience Your True Home, by Sheila Fabricant Linn, Dennis Linn, Matthew Linn
……………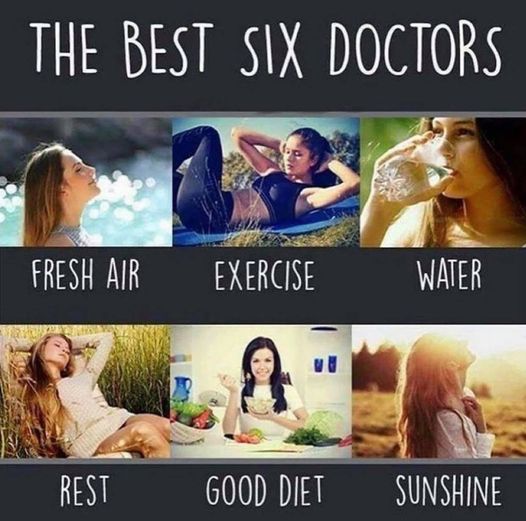 ……………
Near-Death Experiencer Anita Moorjani
Who Is Anita Moorjani?
Anita Moorjani was born in Singapore of Indian parents. At the age of two, Anita moved to Hong Kong where she grew up speaking English, Cantonese and Sindhi, an Indian dialect. In April of 2002, Anita was diagnosed with cancer (Hodgkin's Lymphoma). After four years of struggling with cancer, Anita's body, riddled with tumors the size of lemons, began to fail. 
In February of 2006, she slipped into a coma. Doctors gave her hours to live. As her body lay dying, Anita entered another dimension. In this otherworldly place, Anita experienced profound peace and love. She also learned many things about life, and the laws of life, including how she had caused her own cancer. Then she was given a choice: stay on the other side, or return to Earth. After being reassured that her body would heal itself if she returned, Anita chose to return and share with others what she learned. To the amazement of her doctors, Anita woke up from her coma and within weeks her body was fully healed. Anita's life is now filled with the depths and insights she gained while in the other realm. Her remarkable NDE and miraculous recovery has created enormous interest on an international scale.
• NDE Stories on Anita Moorjani
• Anita Moorjani Website
• Anita Moorjani on Facebook
• Anita Moorjani on Twitter
• Anita Moorjani on YouTube
• Anita Moorjani Describing Her NDE on NDERF
……………
The Healing Power Of Nature
• Near-Death Experiences On The Importance Of Plants, Animals, And The Earth
• In Times Of Uncertainty, Let Nature Be Your Refuge
• Your National Parks Are *Free* During Coronavirus
……………
Mikhaila Peterson Interviews Dr. Mercola (& Dr. Kamil)
Related Links:
• The Case Against Processed Vegetable Oils
• Concerning Nebulized Hydrogen Peroxide, Dr. Mercola writes:
A heavily censored and ridiculed strategy that can be used either preventatively or acutely is nebulized hydrogen peroxide. It's extremely inexpensive, easy to use (0.1 percent, which is 30 times less concentrated than regular drugstore 3 percent peroxide). Your immune cells actually produce hydrogen peroxide. This is in part how they kills cells that have been infected with a virus. It appears that nebulized hydrogen peroxide merely enhances your immune cells to perform their natural function more effectively. The key is to have your nebulizer already purchased and ready to go so that you can use it at the sign of first symptoms. You can also use it concomitant with vitamin C, as they likely have a powerful synergy and use different complimentary mechanisms.
For more details, check out my interviews with Dr. David Brownstein and Dr. Thomas Levy (see below). Both have extensive experience with this treatment and have treated hundreds of COVID-19 patients with it. Brownstein published a peer-reviewed consecutive case series of 107 COVID-19 patients treated with nebulized peroxide and other remedies, including oral vitamins A, C and D, iodine, intravenous hydrogen peroxide and iodine as well as intravenous (IV) vitamin C, along with intramuscular ozone, in the July 2020 issue of Science, Public Health Policy, and the Law. Since then, he's treated more than 100 additional patients with these strategies. All have survived. Levy also details how to use nebulized peroxide in his free e-book, "Rapid Virus Recovery." It's also available in Spanish.
— Source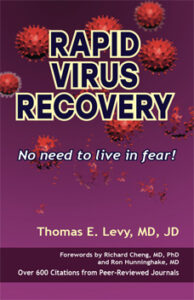 ……………
Nebulized Peroxide Interview With Dr. David Brownstein
• Dr. David Brownstein's Holistic Medicine
"Dr Brownstein gives us the recipe for bolstering the most powerful and successful vaccine ever devised — the human immune system."
— Robert F. Kennedy, Jr., President of Children's Health Defense
• Study: A Novel Approach To Treating Covid-19 Using Nutritional And Oxidative Therapies (pdf)
……………
"Magnesium: Reversing Disease" – Interview With Dr. Thomas Levy
• Book: Rapid Virus Recovery: No Need To Live In Fear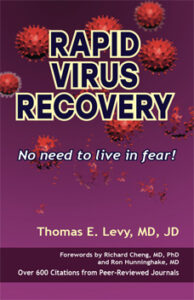 …………..
Dr. Ryan Cole: COVID-19, Vitamin D, Ivermectin, Vaccinations, Children, Immune System Boosting Tips
Dr. Ryan Cole is a board certified pathologist and owner of operator of Cole Diagnostics. In this two part video, Dr. Cole discusses the critical role that Vitamin D plays in our health, using Ivermectin to treat COVID-19, COVID-19 mRNA vaccinations, the Vaccine Adverse Event Reporting System (VAERS), how COVID-19 is affecting children, how mRNA vaccinations work, including long-term dangers, and advice for how to boost our immune systems.
• Vitamin C & D Resource Page
• Front Line COVID-19 Critical Care Alliance (Ivermectin Treatments)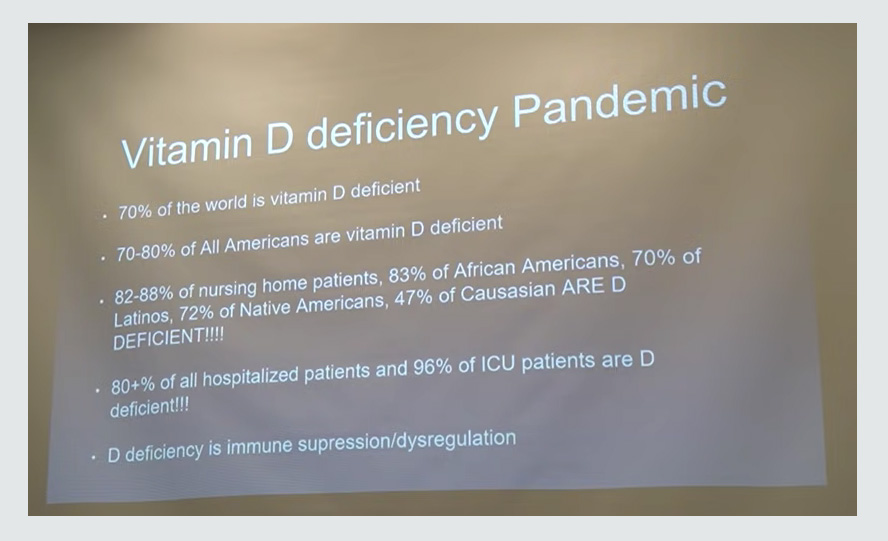 ……………
Thomas Levy, Md, Jd, Neutralizing Toxins With Vitamin C & Hydrogen Peroxide
……………
Tucker Carlson Interviews Dr. Peter McCullough About Treating COVID-19
……………
Peter McCullough, MD – COVID-19 Is Treatable. Why Haven't We Focused On That Instead Of Vaccines?
Peter McCullough, MD, is a consultant cardiologist and Vice Chief of Medicine at Baylor University Medical Center in Dallas, Texas. He is a Principal Faculty in internal medicine for the Texas A & M University Health Sciences Center. Dr. McCullough is an internationally recognized authority on the role of chronic kidney disease as a cardiovascular risk state with over 1000 publications and over 500 citations in the National Library of Medicine. He is the most published scientist in the history of his field.
Dr. McCullough has been involved in the response to COVID-19, both as an academic and as a physician who treats patients. On March 10, 2021, Dr. McCullough testified to the Texas Senate Health and Human Services Committee. He testified that COVID-19 is treatable, that COVID-19 vaccines are not magic bullets, and that there has been a concerted effort to keep important and even life-saving information from the American public.
• Learn More About Peter McCullough, MD
• Highly Cited Covid Doctor Comes To Stunning Conclusion: Gov't 'Scrubbing Unprecedented Numbers' Of Injection-Related Deaths (leohohmann.com – 04/30/21)
……………….
……………….
Del Bigtree: "The Coronavirus Is Going To Get Us!"
……………….
CDC Myths And Facts About COVID-19 Vaccines Reference Page
CDC Myths And Facts About COVID-19 Vaccines Reference Page • PDF Backup Copy
……………….
……………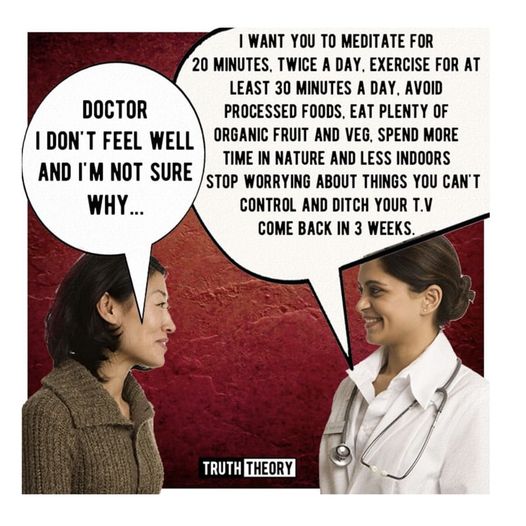 …………….
Return To Main COVID-19 Resource Page
…………….