Especially Helpful Healing Links & Resources
• Near-Death Experiences & Miraculous Healings
• Radical Remissions, Mind Over Matter, The Power Of Placebos
• Near-Death Experiences On The Importance Of Plants, Animals, And The Earth
• Near-Death Experiences On The Power Of Prayer
• The Wim Hof Method
• Vitamin C & D Resource Page
• All About Ivermectin & Hydroxychloroquine (Mercola)
• Front Line COVID-19 Critical Care Alliance (Ivermectin Treatments)
• Mercola.com
…………..
• A Holistic Approach To Viruses (Book)
"Dr Brownstein gives us the recipe for bolstering the most powerful and successful vaccine ever devised — the human immune system."
— Robert F. Kennedy, Jr., President of Children's Health Defense
…………..
• Rapid Virus Recovery (Book)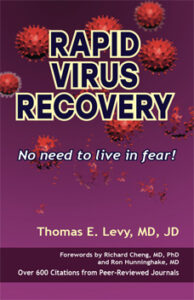 …………..
Important Articles & References
• Vitamin C Treatment For Covid-19 Being Silenced (Mercola)
• Why I'm Removing All Articles Related To Vitamin D, C And Zinc And Covid-19 (Mercola)
• Evidence Regarding Vitamin D And Risk Of COVID-19 And Its Severity (MDPI)
……………
General Health Guidelines From Near-Death Experiencers
"People who have had NDEs tend to be especially sensitive to their physical environment after they return. They are less able to tolerate anything that is inconsistent with the intensely vital, life-giving energy of the other realm. Thus, they have more adverse reactions to pharmaceuticals, other drugs, and alcohol than previously. Many avoid foods that contain chemicals or artificial sweeteners and prefer organic foods instead. Some become vegetarians. They seek out nature and fresh air. This sensitivity extends to sounds. Many NDEs include music, and NDErs typically feel drawn to music that resonates with their experience. They prefer natural, gentle, melodious sounds and take more pleasure than before in classical or soothing music. They dislike loud, jarring noise."
"When NDErs return, they tend to gravitate toward whatever is most consistent with physical wholeness, and they usually treat their bodies with greater love and care. For example, they are attracted to alternative medicine, perhaps because it tries to help the body remember its innate wisdom and balance by working with the body's energy systems, rather than by manipulating the body with drugs. Perhaps this shift is a reflection of a change in the energetic frequency of the NDEr, who has returned from an immersion in the highest frequencies of the universe. The person will then be drawn toward what matches that higher frequency. Alternative medicine may be a better match because it emphasizes energetic (or frequency-based) methods of healing… Thus, when NDErs try to avoid chemicals in the form of pharmaceuticals, perhaps they are simply seeking out what best matches them and avoiding what does not.
"Similarly, non-organic food has usually been treated with chemicals that are alien to and unrecognizable by the body. These chemicals degrade the food's natural energy, whereas whole organic foods retain more of the energy of life. Since we are made of energy in the form of light, our bodies know the difference. NDErs may be more consciously aware of and sensitive to the energy in substances such as food, since they are likely more aware of the energy in the form of light that constitutes themselves and all things. Thus, NDErs may change their diet. They may also make other changes, such as giving up smoking or drinking, exercising more, and living as close to the earth as possible."
— The Gifts of Near-Death Experiences: You Don't Have to Die to Experience Your True Home, by Sheila Fabricant Linn, Dennis Linn, Matthew Linn
……………
Near-Death Experiencer Anita Moorjani
Who Is Anita Moorjani?
Anita Moorjani was born in Singapore of Indian parents. At the age of two, Anita moved to Hong Kong where she grew up speaking English, Cantonese and Sindhi, an Indian dialect. In April of 2002, Anita was diagnosed with cancer (Hodgkin's Lymphoma). After four years of struggling with cancer, Anita's body, riddled with tumors the size of lemons, began to fail. 
In February of 2006, she slipped into a coma. Doctors gave her hours to live. As her body lay dying, Anita entered another dimension. In this otherworldly place, Anita experienced profound peace and love. She also learned many things about life, and the laws of life, including how she had caused her own cancer. Then she was given a choice: stay on the other side, or return to Earth. After being reassured that her body would heal itself if she returned, Anita chose to return and share with others what she learned. To the amazement of her doctors, Anita woke up from her coma and within weeks her body was fully healed. Anita's life is now filled with the depths and insights she gained while in the other realm. Her remarkable NDE and miraculous recovery has created enormous interest on an international scale.
• NDE Stories on Anita Moorjani
• Anita Moorjani Website
• Anita Moorjani on Facebook
• Anita Moorjani on Twitter
• Anita Moorjani on YouTube
• Anita Moorjani Describing Her NDE on NDERF
……………
The Healing Power Of Nature
• Near-Death Experiences On The Importance Of Plants, Animals, And The Earth
• In Times Of Uncertainty, Let Nature Be Your Refuge
• Your National Parks Are *Free* During Coronavirus
……………
Wim Hof's Take On Coronavirus (COVID-19)
……………
Mikhaila Peterson Interviews Dr. Mercola (& Dr. Kamil)
Related Links:
• The Case Against Processed Vegetable Oils
• Concerning Nebulized Hydrogen Peroxide, Dr. Mercola writes:
A heavily censored and ridiculed strategy that can be used either preventatively or acutely is nebulized hydrogen peroxide. It's extremely inexpensive, easy to use (0.1 percent, which is 30 times less concentrated than regular drugstore 3 percent peroxide). Your immune cells actually produce hydrogen peroxide. This is in part how they kills cells that have been infected with a virus. It appears that nebulized hydrogen peroxide merely enhances your immune cells to perform their natural function more effectively. The key is to have your nebulizer already purchased and ready to go so that you can use it at the sign of first symptoms. You can also use it concomitant with vitamin C, as they likely have a powerful synergy and use different complimentary mechanisms.
For more details, check out my interviews with Dr. David Brownstein and Dr. Thomas Levy (see below). Both have extensive experience with this treatment and have treated hundreds of COVID-19 patients with it. Brownstein published a peer-reviewed consecutive case series of 107 COVID-19 patients treated with nebulized peroxide and other remedies, including oral vitamins A, C and D, iodine, intravenous hydrogen peroxide and iodine as well as intravenous (IV) vitamin C, along with intramuscular ozone, in the July 2020 issue of Science, Public Health Policy, and the Law. Since then, he's treated more than 100 additional patients with these strategies. All have survived. Levy also details how to use nebulized peroxide in his free e-book, "Rapid Virus Recovery." It's also available in Spanish.
— Source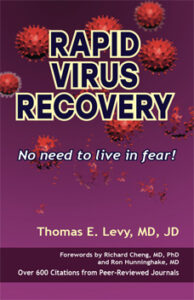 ……………
Nebulized Peroxide Interview With Dr. David Brownstein
• Dr. David Brownstein's Holistic Medicine
"Dr Brownstein gives us the recipe for bolstering the most powerful and successful vaccine ever devised — the human immune system."
— Robert F. Kennedy, Jr., President of Children's Health Defense
• Study: A Novel Approach To Treating Covid-19 Using Nutritional And Oxidative Therapies (pdf)
……………
"Magnesium: Reversing Disease" – Interview With Dr. Thomas Levy
• Book: Rapid Virus Recovery: No Need To Live In Fear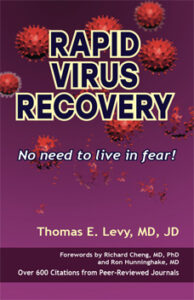 …………..
Dr. Ryan Cole: COVID-19, Vitamin D, Ivermectin, Vaccinations, Children, Immune System Boosting Tips
Dr. Ryan Cole is a board certified pathologist and owner of operator of Cole Diagnostics. In this two part video, Dr. Cole discusses the critical role that Vitamin D plays in our health, using Ivermectin to treat COVID-19, COVID-19 mRNA vaccinations, the Vaccine Adverse Event Reporting System (VAERS), how COVID-19 is affecting children, how mRNA vaccinations work, including long-term dangers, and advice for how to boost our immune systems.
• Vitamin C & D Resource Page
• Front Line COVID-19 Critical Care Alliance (Ivermectin Treatments)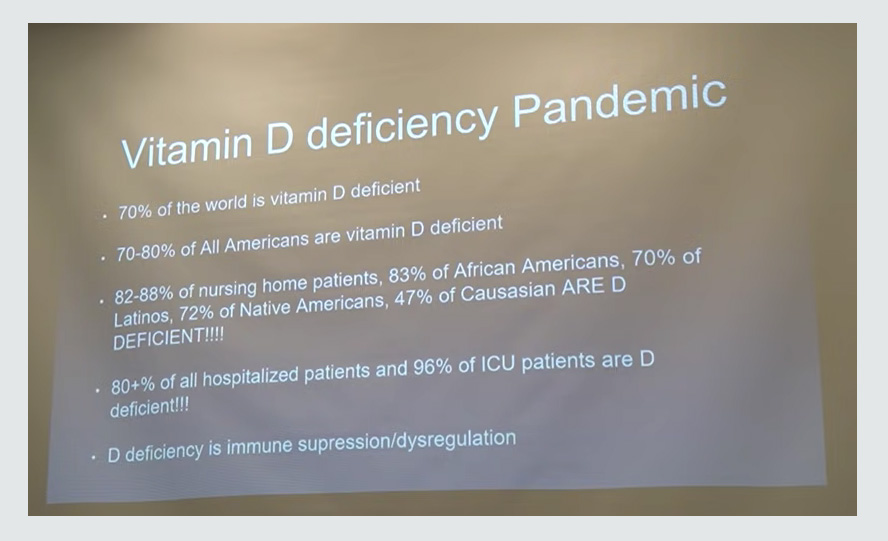 ……………
Peter McCullough, MD – COVID-19 Is Treatable. Why Haven't We Focused On That Instead Of Vaccines?
Peter McCullough, MD, is a consultant cardiologist and Vice Chief of Medicine at Baylor University Medical Center in Dallas, Texas. He is a Principal Faculty in internal medicine for the Texas A & M University Health Sciences Center. Dr. McCullough is an internationally recognized authority on the role of chronic kidney disease as a cardiovascular risk state with over 1000 publications and over 500 citations in the National Library of Medicine. He is the most published scientist in the history of his field.
Dr. McCullough has been involved in the response to COVID-19, both as an academic and as a physician who treats patients. On March 10, 2021, Dr. McCullough testified to the Texas Senate Health and Human Services Committee. He testified that COVID-19 is treatable, that COVID-19 vaccines are not magic bullets, and that there has been a concerted effort to keep important and even life-saving information from the American public.
• Learn More About Peter McCullough, MD
• Highly Cited Covid Doctor Comes To Stunning Conclusion: Gov't 'Scrubbing Unprecedented Numbers' Of Injection-Related Deaths (leohohmann.com – 04/30/21)
……………
Del Bigtree: "The Coronavirus Is Going To Get Us!"
……………