…………….
Return To Main COVID-19 Resource Page
…………….
COVID-19 Face Masks
……………….
• RFK, Jr. to NPR's Terry Gross: 'I Urge You to Correct the Record' (The Defender – 01/12/21)
On the Children's Health Defense website, we publish every peer-reviewed study we can find on mask efficacy, regardless of their conclusions. We have identified over 35 placebo-controlled, peer-reviewed studies to date. We have not been able to find any peer-reviewed, placebo-controlled study that supports the efficacy of masks against viral or bacteriological transmission — even in hospital settings. Meanwhile, dozens of studies suggest negative efficacy and several link masks to a grim inventory of respiratory, pulmonary, dental, gastrointestinal and dermatological injuries.
• Effectiveness Of Adding A Mask Recommendation To Other Public Health Measures To Prevent SARS-CoV-2 Infection In Danish Mask Wearers (Annals Of Internal Medicine – March 2021)
The recommendation to wear surgical masks to supplement other public health measures did not reduce the SARS-CoV-2 infection rate among wearers by more than 50% in a community with modest infection rates, some degree of social distancing, and uncommon general mask use. The data were compatible with lesser degrees of self-protection.
• We Are Unaware Of Any Studies Using Sound Methodology That Show A Benefit For Masks In The General Population (PANDA)
We are unaware of any studies using sound methodology that show a benefit for masks in the general population. The only COVID-19-specific mask study using sound methodology found no significant impact of mask wearing on the spread of the disease. This is consistent with such studies for other respiratory viruses. Mask wearing is a personal choice and should never be mandated.
……………….
Desantis, Bhattacharya, Kulldorff, Gupta, Atlas: Wearing Face Masks Is NOT Helpful & May Be Harmful
March 18, 2021 – Tallahassee, Florida – Panel Discussion Featuring:
Florida Governor Ron Desantis
Professor of Medicine, Stanford University, Jay Bhattacharya, PhD
Professor of Medicine at Harvard Medical School, Martin Kulldorff, PhD
Professor of Theoretical Epidemiology, Oxford University, Sunetra Gupta, PhD
Former White House Covid Advisor, Senior Fellow at Stanford University's Hoover Institution, Scott Atlas, MD
Original, Unedited Source Of This Video
Edited Source Of This Video
……………….
Kristen Meghan & Tammy Clark The Ultimate Tag Team
……………….
• Masks Are Experimental Medical Devices That Must Be Optional, According To Law (Blaze Media – 03/26/21)
• Surgeon Destroys Myth: 'If Masks Don't Work, Why Do Surgeons Wear Them?' (Principia Scientific International – 01/29/21)
• Face Coverings Are Unsafe And Ineffective – Here's All The Evidence (The Daily Expose' – 03/04/21)
• Hypothesis: Face Mask Induced O2 Depletion And C02 Enrichment Elicit Fear And Anxiety (GreenMedInfo – 08/02/20)
• Dr. Blaylock: Face Masks Pose Serious Risks To The Healthy (GreenMedInfo – 05/16/20)
• Universal Mask Wearing Has No Basis In Science (Mercola – 11/02/20)
• 35 Abstracts With Face Masks — Lack of Safety And Ineffectiveness — Research (GreenMedInfo)
• Danish Newspaper Reveals Largest Study On Masks Has Been Rejected By 3 Medical Journals (The Blaze)
• A New Study Questions Whether Masks Protect Wearers. You Need to Wear Them Anyway. (New York Times)
• COVID-19 Masks Are A Crime Against Humanity And Child Abuse (GlobalResearch)
……………….
• Masks Are A Ticking Time Bomb (Mercola – 04/07/21)
• Scientists Find Evidence Of Toxic Chemicals In Some Face Masks (Daily Mail – 04/02/21)
Scientists have found evidence that some face masks that are on sale and being used by members of the general public are laced with toxic chemicals. Preliminary tests have revealed traces of a variety of compounds which are heavily restricted for both health and environmental reasons. This includes formaldehyde, a chemical known to cause watery eyes; a burning sensations in the eyes, nose, and throat; coughing; wheezing; and nausea. Experts are concerned that the presence of these chemicals in masks which are being worn for prolonged periods of time could cause unintended health issues…
Liz Cole, co-founder of the Us For Them organisation that advocates for children's rights, says the findings are particularly concerning for youngsters. The recent reopening of schools in the UK was dependent on children wearing face coverings for long periods of time, including when walking around the premises and in communal areas. 'UsforThem are concerned that the recommendations for children to wear face coverings in classrooms seems to be informed by no new scientific evidence nor does any harm assessment appear to have been conducted,' she said. 'Given the potential issues of child health and welfare at stake it is imperative that potential harms of face coverings in classrooms be considered and weighed against benefits'.
• Quebec Teachers And Parents Respond After Potentially Toxic Masks Pulled (CTV News – 03/26/21)
A Health Canada director wrote of "a potential emerging risk" with face masks coated with nanoform graphene materials. The agency "identified a potential for early pulmonary toxicity associated with the inhalation of nanoform graphene," it wrote. It considers the risk the masks pose to be "unacceptable." "In addition to ceasing distribution, networks have also been asked to immediately store the boxes of masks in a secure and isolated location," the province wrote.
• What Are Surgical Masks Made Of?
The material most commonly used to make surgical face masks is polypropylene, either 20 or 25 grams per square meter (gsm) in density. Masks can also be made of polystyrene, polycarbonate, polyethylene, or polyester.
• CDC: Ethylene Oxide May Have More Health Effects Than Cancer
The CDC's systematic review of non-cancer hazards includes presumed respiratory, neurotoxicity, genotoxicity, reproductive toxicity and developmental toxicity and suspected hematological and endocrine health effects. The agency relied on numerous animal and human studies of inhalation and oral consumption of EtO to reach its conclusions. It also detailed the results of several studies linking EtO to cancer in humans, including breast cancer, leukemia, multiple myeloma, non-Hodgkin's lymphoma and lymphohematopoietic cancers. And it delved into the effects of the gas on children and other vulnerable populations, including those at risk of potentially high exposures to the gas.
• What Is Ethylene Oxide? (OSHA Fact Sheet – PDF)
Ethylene oxide (EtO) is a flammable, colorless gas at temperatures above 51.3 ºF (10.7 ºC) that smells like ether at toxic levels. EtO is found in the production of solvents, antifreeze, textiles, detergents, adhesives, polyurethane foam, and pharmaceuticals. Smaller amounts are present in fumigants, sterilants for spices and cosmetics, as well as during hospital sterilization of surgical equipment. In addition to eye pain and sore throat, exposure to EtO can cause difficult breathing and blurred vision. Exposure can also cause dizziness, nausea, headache, convulsions, blisters and can result in vomiting and coughing. Both human and animal studies show that EtO is a carcinogen that may cause leukemia and other cancers. EtO is also linked to spontaneous abortion, genetic damage, nerve damage, peripheral paralysis, muscle weakness, as well as impaired thinking and memory. In liquid form, EtO can cause severe skin irritation upon prolonged or confined contact.
• Could Wearing A Face Mask Trigger Lung Disease? (GreenMedInfo – 03/08/21)
• Cancer Concern For Maskers (The Highwire – 03/09/21)
• 'Maskne' Is Real, Local Dermatologist Says. Here's What You Can Do To Prevent It (WJZ13-CBS Baltimore – 02/09/21)
• Study: Long Term Mask Use Breeds Microbes That Infiltrate The Lungs And Contribute To Advanced Stage Lung Cancer (Science News – 01/15/21)
A new study finds that cultivation and enrichment of microbes on the face can infiltrate the lungs through unconscious aspirations and cause inflammatory responses and advanced stage lung cancer. The nose and the mouth were designed to take in oxygen without strain, uninhibited. The oxygen travels down the trachea and splits off into two tubes called the bronchi. From there, the oxygen travels down a series of bronchioles until it reaches the alveoli, which are tiny air sacs covered with blood vessels. These air sacs take the oxygen directly to the heart, where it is dispersed throughout the body. When a person exhales, the process is put in reverse and the lungs exhale carbon dioxide. This carbon dioxide gas is the vehicle that allows the organ systems to rid the body of wastes. When this process is obstructed or restrained for prolonged periods of time, the lungs and the heart struggle to nourish the rest of the body. Long term mask wearing also hinders the body's natural ability to detoxify wastes, creates an acidic environment, and slowly strains the organ systems throughout the body.
……………….
……………….
• Pilot Flies Family Kicked Off Southwest Flight Over Face Mask To Austin (Fox7Austin – 04/08/21)
• Stop Children Wearing Masks: Legal Challenge As Masks 'Cause Mental & Physical Harm' (Express – 04/11/21)
• Sensational Verdict From Weimar: No Masks, No Distance, No More Tests For Students (2020News – 04/10/21)
The judge summarized his decision as follows: "The compulsion imposed on school children to wear masks and to keep their distance from each other and from third persons harms the children physically, psychologically, educationally, and in their psychosocial development, without being counterbalanced by more than at best marginal benefit to the children themselves or to third persons. Schools do not play a significant role in the pandemic event."
• NH Track Coach Fired After Refusing To Make Athletes Wear Masks During Races (CBSBoston.com – 04/06/21)
"I will not stand up in front of the kids and lie to them and tell them that these masks are doing anything worthwhile out in an open field with wind blowing and the sun shining," Keyes wrote, later adding, "These insane policies are robbing kids of once in a lifetime opportunities for no valid reason other than irrational fears and going along with the sheep."
• Dr. Fauci Says Children Should Not Play Together Without Masks Until They Are Vaccinated (Independent – 03/30/21)
• Face Masks For Children Are Damaging More Than Just Their Mental Health (The Telegraph – 03/18/21)
• Face Masks In Schools Blasted As 'Devastating' For Deaf Children (The Sun – 03/12/21)
• Study Shows How Masks Are Harming Children (LiveSite – 03/03/21)
• Masks Can Be Detrimental To Babies' Speech And Language Development (Scientific America – 02/11/21)
• New Study Finds Masks Hurt Schoolchildren Physically, Psychologically, and Behaviorally (Montana Daily Gazette – 01/25/21
A new study, involving over 25,000 school-aged children, shows that masks are harming schoolchildren physically, psychologically, and behaviorally, revealing 24 distinct health issues associated with wearing masks. The health issues and impairments observed in this study were found to affect 68% of masked children who are forced to wear a face covering for an average of 4.5 hours per day. The study also includes 17,854 health complaints submitted by parents. Some of the health issues found in the study include: increased headaches (53%), difficulty concentrating (50%), drowsiness or fatigue (37%), malaise (42%), and nearly a third of children experience more sleep issues than they had previously and a quarter of children developed new fears. Though these results are concerning, the study also found that 29.7% of children experienced shortness of breath, 26.4% experienced dizziness, and hundreds of the participants experiencing accelerated respiration, tightness in chest, weakness, and short-term impairment of consciousness.
• High School Mercilessly Mocked For Placing Band Students In Tents So They Can Practice Amid Pandemic (The Blaze – 02/26/21)
• Who Are You Again? Face Masks Significantly Reduce Brain's Ability To Recognize People (Study Finds – 12/21/20)
……………..
……………..
• Dallas Catholic Church Calls Cops On Maskless, Pregnant Mom Holding Baby During Mass, Officers Threaten Arrest (CBSDFW – 03/29/21)
• Pregnant Woman Removed By Police During Church For Not Wearing Mask (Conservative Brief – 03/30/21)
……………..
• Wisconsin Supreme Court Strikes Down Governor's Mask Mandate (Associated Press – 04/31/21)
• 'Million Maskless March,' Mask Burning Event Being Planned In Florida (The Epoch Times – 03/30/21)
• COVID Waste, Discarded Face Masks Are Killing Wildlife Around The Globe (StudyFinds – 03/26/21)
• Texas' Covid Numbers Fall For The 17Th Consecutive Day Following Gov. Abbott's 100% Reopening Of The State (Daily Mail – 03/27/21)
• 'I Will Sue You': Texas AG Warns Austin To Lift Local Mask Requirement (New York Post – 03/10/21)
• Texas Ends Its Mask Mandate And Says All Businesses Can Fully Reopen (New York Times – 03/02/21)
• Brits Could Wear Covid Face Masks FOREVER As Coronavirus Will 'Always Be With Us', Warns JVT (The U.S. Sun – 01/13/21)
• HSBC Says Customers Who Refuse To Wear A Face Mask Will Have Their Accounts Withdrawn (Mirror – 01/12/21)
……………….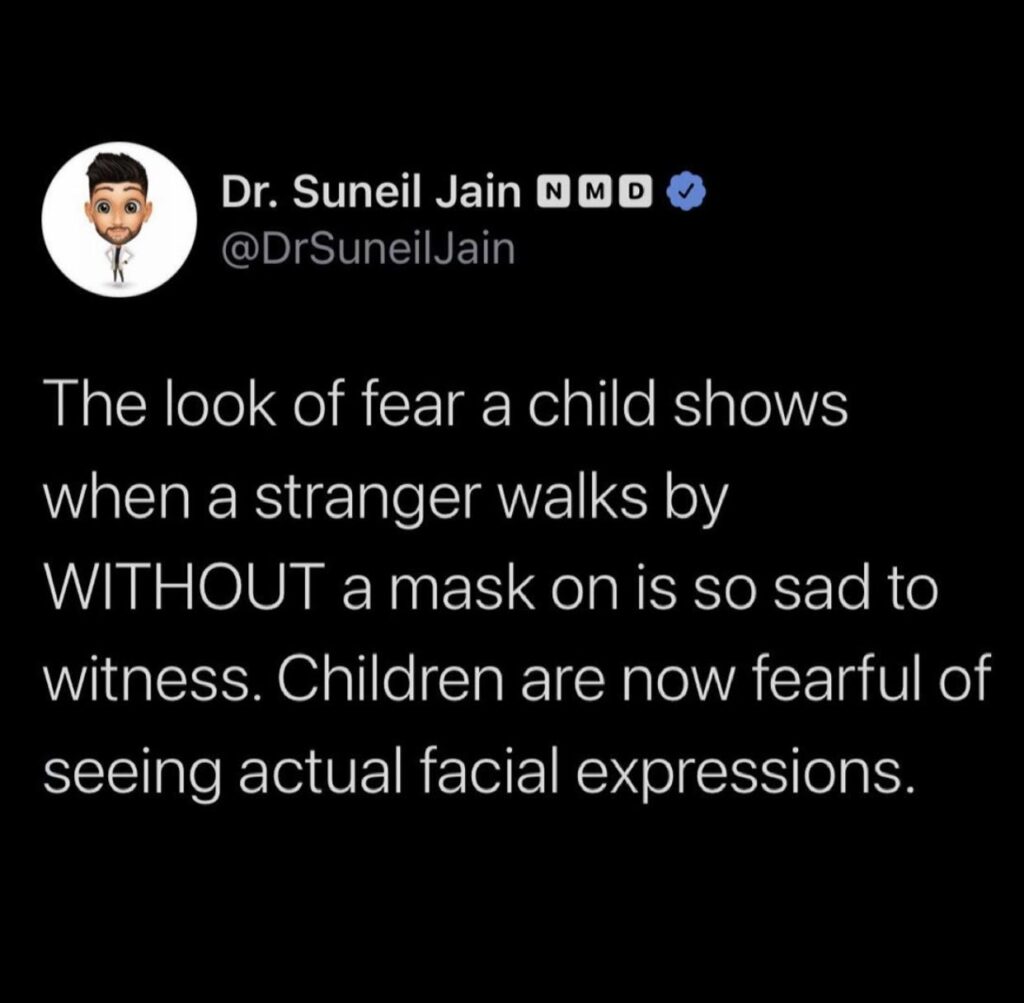 ……………….
……………….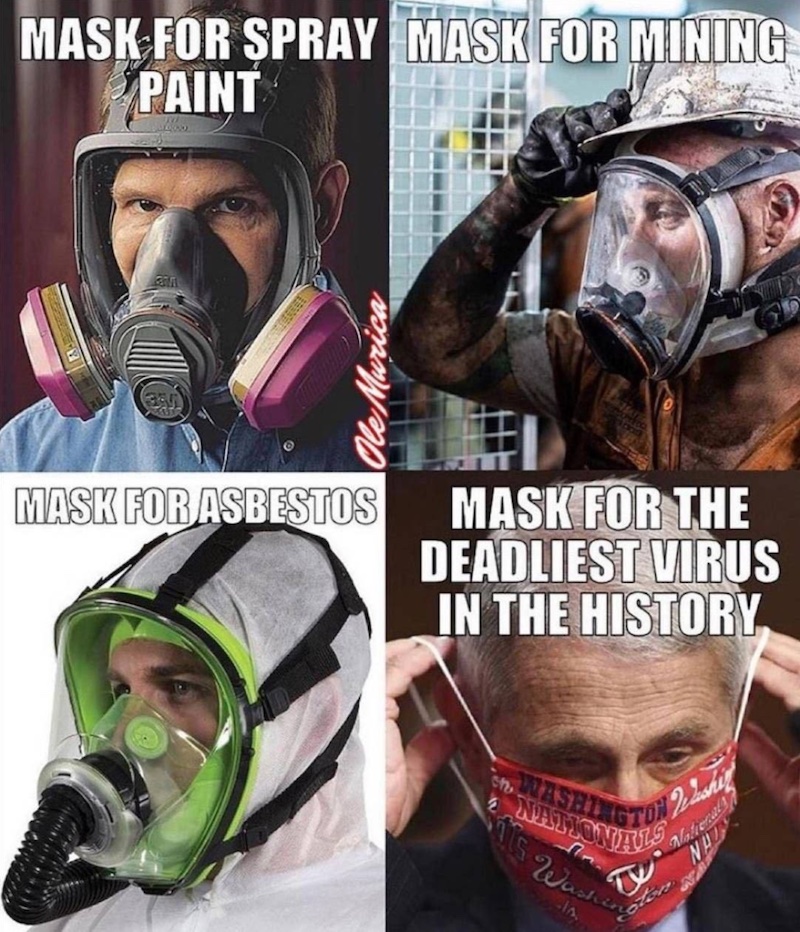 ……………….
……………….
……………….
…………….
Return To Main COVID-19 Resource Page
…………….